AMA Group, a nationwide industry leader in providing sophisticated and solution-oriented engineering design services, announces new leadership appointments in the firm's Los Angeles office.  The firm's West Coast Leadership team will include Tom Morley as Senior Managing Principal as well as seasoned industry veterans Christopher Carson, Jacob Chan and Gilad Nahari as Managing Principals along with new Principals Matthew Schaefer and A.J. Vergari. 
Chief Executive Officer Arthur Metzler stated, "For the past 15 years, Los Angeles has been an extremely important market for the firm as we solidified our reputation as a national firm.  We envision continued growth both within LA as well as in other areas of California.  I am confident that this seasoned group of industry veterans will provide AMA with just the right mix to lead the regional growth as well as to develop the next generation of leadership." 
Thomas Morley, Senior Managing Principal
Tom is responsible for the entirety of the Los Angeles Office along with leading the Low Voltage team (IT, Security and AV). Tom has been with AMA Group since inception, for 23 years, working the last 10 years in Los Angeles. He brings an extraordinary degree of consistency to the organization as we continue to expand into new services and geographies.
Christopher Carson, Managing Principal
Chris has spent his entire 16-year professional career with AMA Group, with the past 9 years in Los Angeles leading the HVAC team along with cultivating a loyal following of media and broadcast clients such as NBCUniversal, Netflix, SONY, Echelon and Disney. Chris has worked on almost all of the large technical projects completed this past decade. Chris grew up in the HVAC business, with his father having been an HVAC operations engineer for NBCUniversal at Rockefeller Center.
Gilad Nahari, Managing Principal
Gilad has 20+ years of experience in the design business, having spent the past 14 in Los Angeles. Before joining AMA at the start of 2022, he operated his own boutique engineering firm, providing him with experience that has allowed him to quickly impact AMA's operations. Gilad has a loyal client and architect following and he brings a strong residential and mixed-use portfolio to the firm, all of which complements his HVAC-centric background. Gilad literally grew up working in the family 50+ person MEP business in Israel providing a strong understanding of the built environment.
Jacob Chan, Managing Principal
Jacob's engineering career has spanned 30+ years in Los Angeles. As one of the leading Electrical Engineers in the region, he has spent meaningful periods of time with ARUP, Glumac and Buro Happold working on some of the largest and most complex hotel, entertainment, transportation and mission critical projects in the region.
Matthew Schaefer, Principal
Matt has 15+ years in the design world, having been with AMA for 11 years. The past 7 years have been in Los Angeles and San Diego. His strong HVAC technical skills along with his managerial presence have allowed Matt to flourish internally and develop a loyal following of large/complex technical clients such as NFL Media, MSG Networks, Warner Music, and Warner Brothers Ranch Lot. If Matt is not working, he can most likely be found hiking on a long mountain trail.
A.J. Vergari, Principal
AJ has 20 years in the design business, the last 9 years with AMA in Los Angeles. His strong HVAC background and LEED accreditation has allowed him to serve as both lead mechanical engineer and project manager on projects in the commercial, corporate, residential, institutional and mixed-use sectors. Multiple projects with clients such as Warner Music, Signature Bank, Netflix and UCLA Health are just some of AJ's accomplishments. When he is not working, AJ may be found balancing work and life with a long run.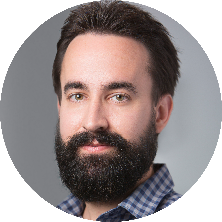 About AMA Group
AMA Group is a national engineering firm that designs Mechanical, Electrical, Plumbing, Fire Protection, Life Safety, Lighting, IT, Security, AV and Acoustics Systems. AMA also provides Commissioning Services along with performing turnkey design-build services for engineering-centric projects. The AMA brand also includes Gavan Graham, a manufacturer of all types of electrical switchgear, rounding out AMA's capabilities. The firm employs a dedicated group of professionals spanning all business units, with 40+ licensed professional engineers along with a variety of technology, energy and sustainability related certifications. Founded in 2000 in New York City, AMA has offices in Miami (FL), Madison (NJ), Los Angeles (CA) and Houston (TX).
---
Construct America Magazine | The Home of Construction Industry News
Got a story to share? email us at press@construct-america.com