Construct America: The home of Construction Industry News.
Construction Industry News : Construct America Magazine is a business-to-business trade journal covering major construction industry news within the United States of America, bringing you the most breaking and innovative news stories from East Coast to West Coast. We cover all the latest news within the construction sector, showcasing everything from brand new innovations within construction; to changes and improvements to health and safety, major projects undertaken by industry leaders, and many more.
Our approach.
Construct America Magazine focuses on the biggest stories and updates in construction, updates from all the major associations, insightful interviews from the key players from all areas of construction, covering everything from major construction projects to full company profile overviews. When it comes to bringing up-to-date pertinent information to our readership, we leave no 'brick' unturned.
Who we are.
We operate as part of The Publishing Hub group of business & trade publications. The Publishing Hub hosts magazines & digital platforms that dominate a variety of UK markets such as construction and manufacturing, including Major brands such as Manufacturing & Engineering Magazine (MEM), Building Design & Construction Magazine (BDC) and Transport & Logistics Magazine (T&L), plus many more. Our B2B magazines enjoy a loyal readership of directors, managers and key decision makers throughout their respective fields. With over 150 years  of advertising, marketing and publishing experience within The Publishing Hub, we are the best equipped to serve your business needs.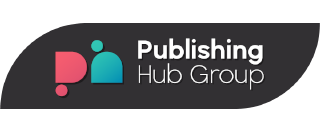 Follow us on Twitter and LinkedIn or contact us for advertising opportunities
Construct America Magazine is published by Zohar Media Corp. company registered in the state of New York