Biden's $2 trillion infrastructure plan : With a $2 trillion spending proposal that dwarfs both the New Deal and the build-out of the American interstate highway system, President Joe Biden provided long-awaited details for a massive infrastructure plan that touches on everything from airports to highways, clean drinking water to revamped electric grids, school construction to public transit and clean energy to bolstered broadband deployment.
Biden's "American Jobs Plan," released on Wednesday, carves out $621 billion for transportation infrastructure; $689 billion for buildings and utilities; and $500 billion for worker training, research and development and domestic manufacturing initiatives.
Noting that public domestic investment as a share of the economy has fallen 40% since the 1960s, the White House proposed to pay for the plan over 15 years primarily by hiking the corporate tax rate to 28% from 21%, a move that would partially erase former President Donald J. Trump's tax reform legacy.
On the transportation front, the proposal includes:
$174 billion for electric vehicle incentives
$115 billion for roads and bridges
$85 billion for public transit
$80 billion for passenger and freight rail
$50 billion in disaster resilience of infrastructure
$25 billion for airports
$20 billion to improve road safety
$20 billion to mitigate infrastructure impact on underserved communities
$17 billion for waterways and ports
For buildings and utilities, the plan includes:
$213 billion for affordable housing
$100 billion for broadband internet
$100 billion for electric grid and clean energy
$100 billion for public schools
$66 billion for water systems
$45 billion to eliminate lead pipes
$25 billion for child care facilities
$18 billion for veterans hospitals
$12 billion for community colleges
$10 billion for federal buildings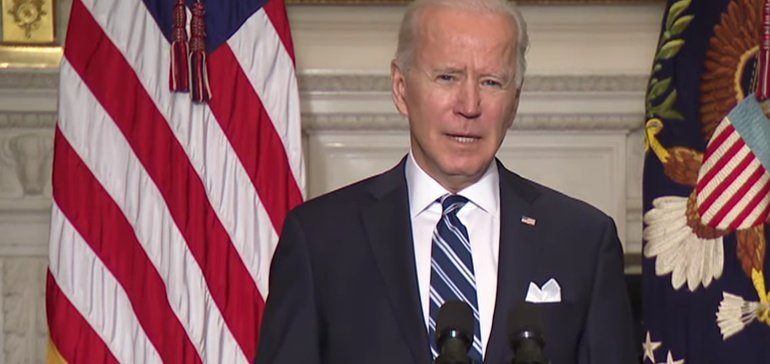 Mixed reactions
Companies and business groups quickly responded on Wednesday with policy statements reacting to the breadth and scope of the plan.
"The American Society of Civil Engineers applauds President Biden's American Jobs Plan, a truly historic proposal for modernizing and improving the nation's infrastructure. ASCE urges Congress and the administration to now work together to develop a comprehensive, bipartisan, infrastructure bill that will set the plan in motion — rebuilding and modernizing our infrastructure systems, while growing the economy, increasing public safety and creating jobs and more resilient communities."  

Jean-Louis Briaud, president of ASCE
But it also immediately stirred controversy in the construction sector by including a call from the president for Congress to pass the Protecting the Right to Organize Act, to which construction employer groups have voiced strong opposition.
"The president is right to focus on rebuilding a broad range of aging and overburdened infrastructure and modernizing buildings, by seeking to couple his new infrastructure proposal with the dangerous PRO Act, the president is signaling that infrastructure investments must come at the expense of labor harmony and economic certainty."

Stephen Sandherr, CEO of the Associated General Contractors of America
He said paying for the plan through a tax increase on business "will limit the ability of many employers to invest in capital improvement that will provide additional career opportunities for construction workers."
"Unfortunately, much of the Biden plan ignores ABC's infrastructure policy recommendations, while proposing tax increases on job-creating construction firms that are still recovering from the effects of the COVID-19 pandemic. While policy details are still emerging and the infrastructure plan will need to go through Congress, it is disappointing to see the Biden administration support the use of divisive government-mandated project labor agreement schemes on taxpayer-funded construction projects."

Michael Bellaman, CEO of Associated Builders and Contractors
Congressional pushback
"The amount of money in this bill is staggering, and the commitment to spend some of the money to directly address climate change is a huge step forward. There are many winners that will benefit from this bill, and that may be its downfall. It tries to tackle myriad problems beyond infrastructure, and putting too many of these problems in one behemoth omnibus bill will make it difficult to pass."

Jacob Arlein, principal at San Francisco-based engineering and energy efficiency consultancy Stok
While infrastructure reform has had bipartisan ideological support in Congress, Republicans have already balked at the idea of raising taxes to pay for it, and powerful business groups have signaled their opposition to the strategy as well.
Joshua Bolten, CEO of the influential Business Roundtable, told the New York Times he "strongly opposes corporate tax increases as a pay-for for infrastructure investment."
During a speech in Pittsburgh to sell the plan, Biden said he was open to alternatives to paying for the proposal.
"These are my ideas on how to pay for this plan," Biden said from a carpenters union training hall where he presented the specifics of the proposal. "If others have other ideas, let them come forward. I'm open to other ideas, so long as they do not impose any tax increase on people making less than $400,000."
Sanya Carley, a professor and director of the public affairs program at Indiana University, said the plan is singular in American history.
"This is definitely one of the largest in history, and it is more than just infrastructure," she said. "It's a hybrid of a New Deal, in combination with a stimulus package focused on jobs, equity and climate."
But, like others, she said the broad scope of the proposal could also open it to opposition.
"Everybody says that infrastructure is a bipartisan issue, but it's very difficult to pass it because the devil's in the details of where the money is actually going," Carley said. "And this is a plan that has elements that might just stir the pot a little bit for some people."
Construct America Magazine | The Home of Construction Industry News